C'est le 23 Février prochain que sortira chez
Lion Music
le nouvel album des italiens de
Moonlight Comedy
. Il s'intitule
Dorothy
et propose un Metal progressif et mélodique de grande qualité. N'hesitez pas à visiter la page Myspace du groupe pour vous en convaincre...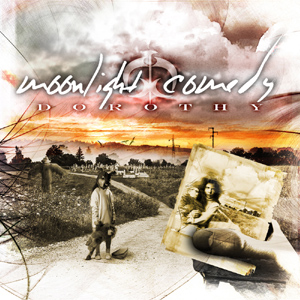 Track Listing:
01. Int(r)o Desire & Whisper
02. Solar Eclipse
03. Fallin' Under
04. The Sea And Time Of Mars
05. Metamorfosi
06. Lunar Eclipse
07. Into Whispers & Desire
08. Imperfect Mind
09. Dust Of The Past
10. …And Why Not?
11. Side Effects
Line up:
Actor I: Emiliano Germani – Vocals & Backing Vocals.
Actor II: Gianluigi Farina – Keyboards.
Actor III: Simone Fiorletta – Guitars.
Actor IV: Armando Pizzuti – Bass.
Actor V: Andrea Scala – Drums & Percussion.
Liens :
http://www.moonlightcomedy.com/
http://www.myspace.com/moonlightcomedy